Empower your customers to
spread
the
word
Now more than ever, your customers crave connection. Great swag makes them feel connected to your brand. SwagHub helps them share that connection with others.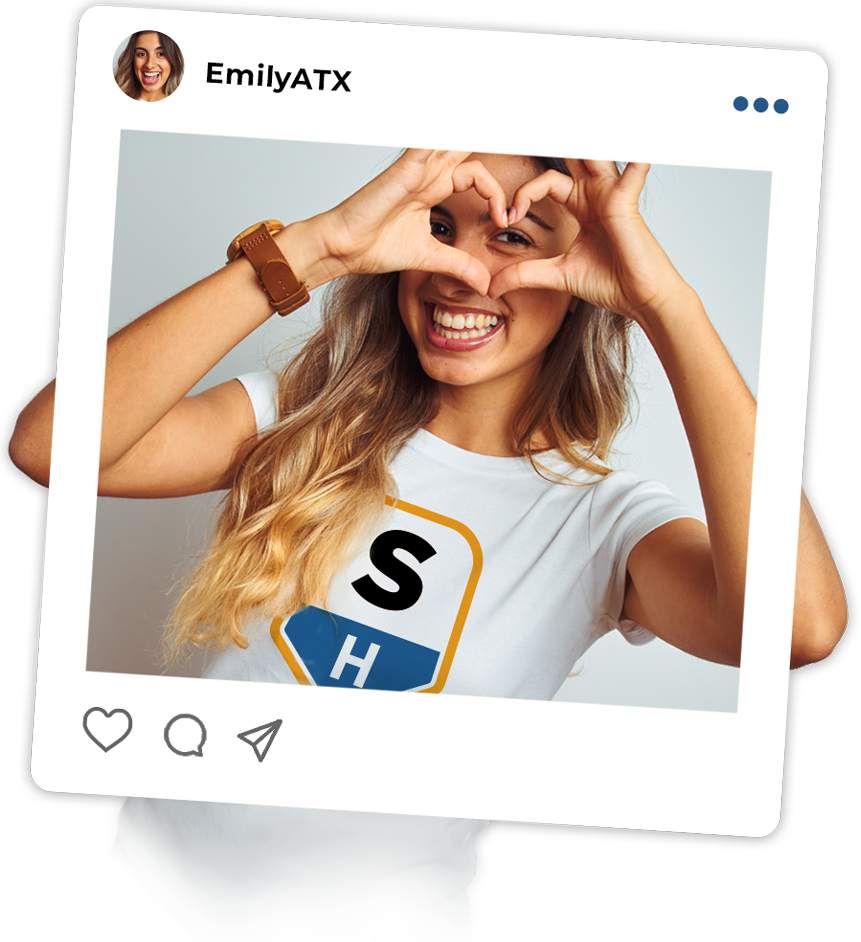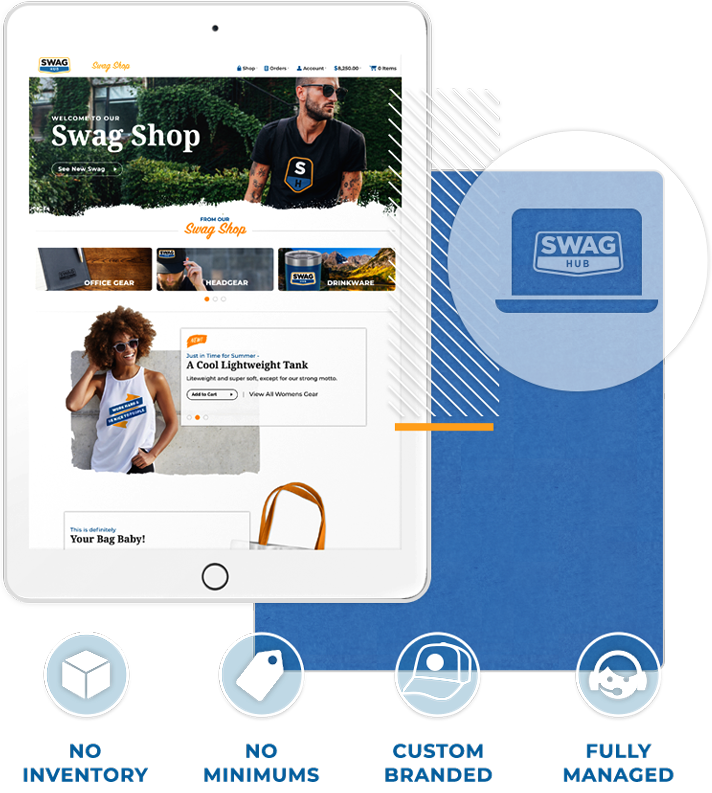 Bring your swag online.
Boost your word-of-mouth by 20%
with unlimited swag stores.
Get your customers talking.
Increase your social influence by 44%
with swag worth talking about.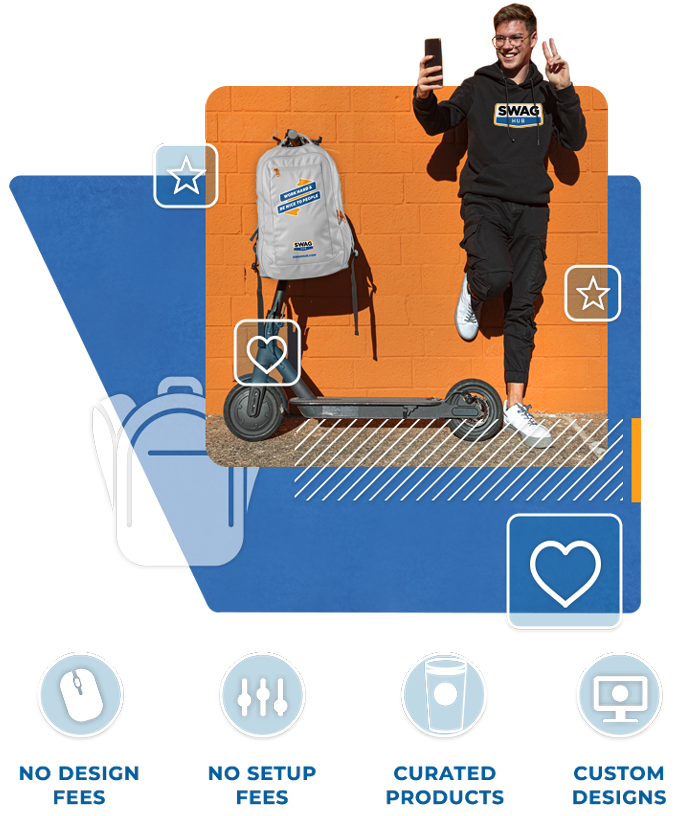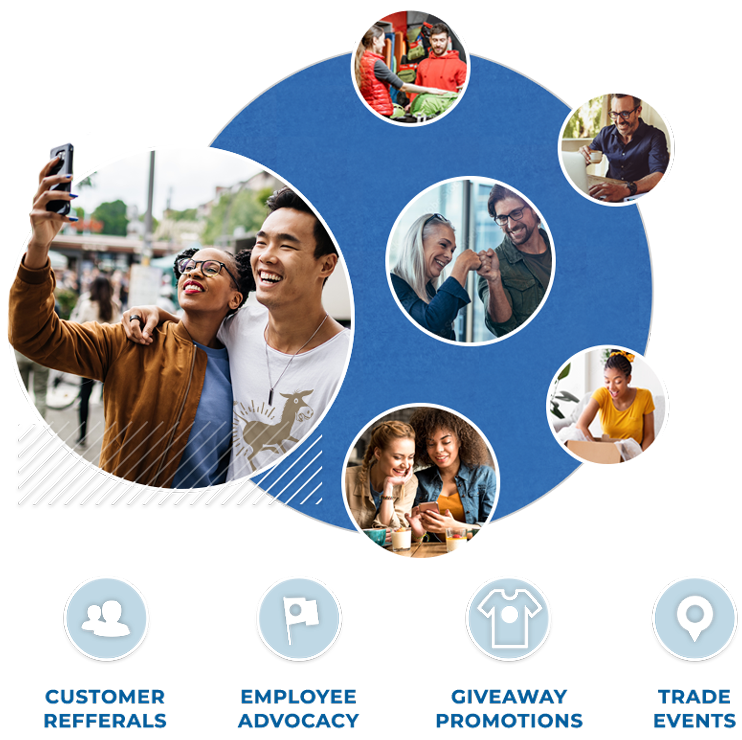 Keep your demand growing.
Generate 3x more customer referrals
with more ways to share.
Stop random acts of swag.
Your business survives on ongoing word-of-mouth marketing. But, limited resources force you into ad-hoc campaigns that result in your brand stuck in a swag closet. You need more from your swag without risking so much.
That's why we built SwagHub.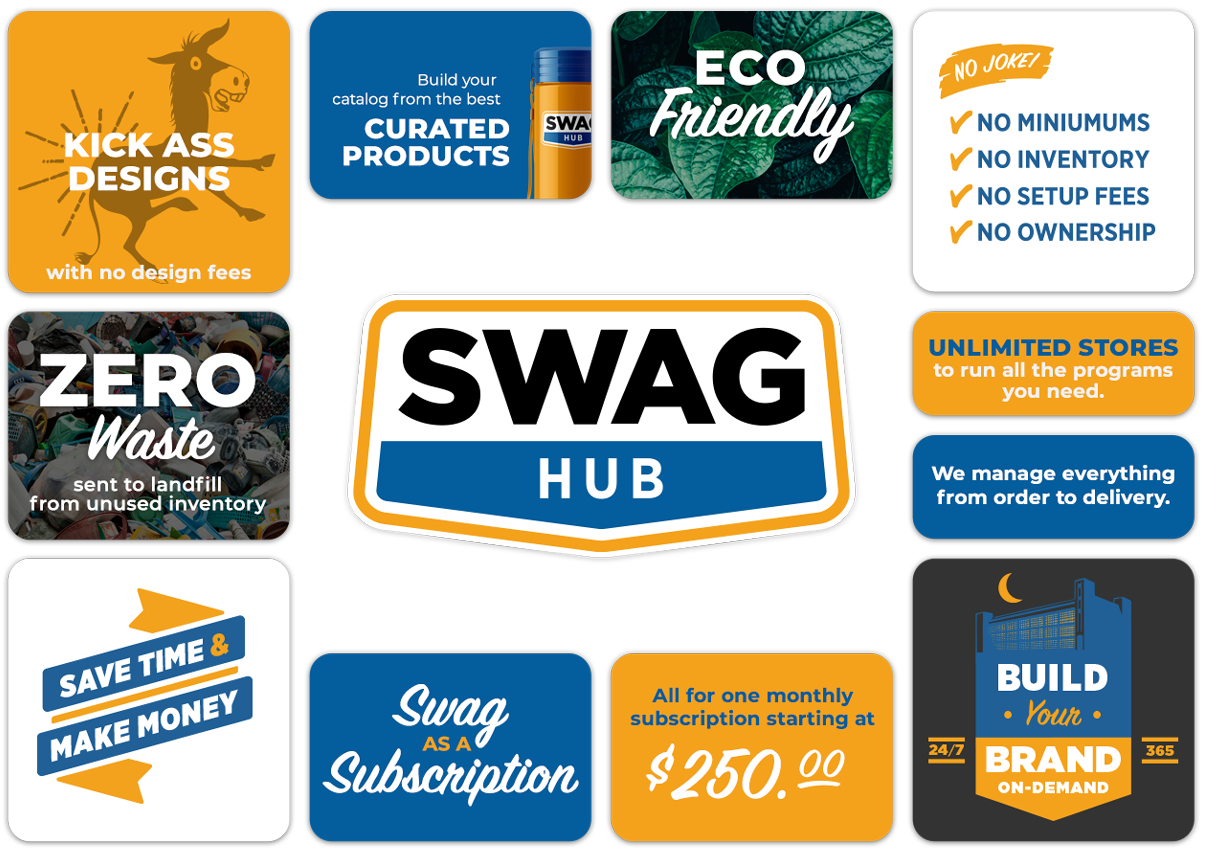 Swag made
simple

.

SwagHub is the easiest way to turn your swag into ongoing word-of-mouth marketing all for one subscription.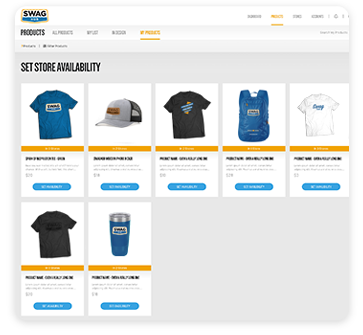 1. Create Your Catalog
We bring your brand to life with retail quality designs without the cost of inventory.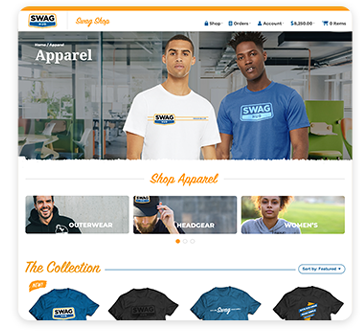 2. Launch Your Store
You publish your swag across unlimited stores. Order one to many, and ship to multiple locations.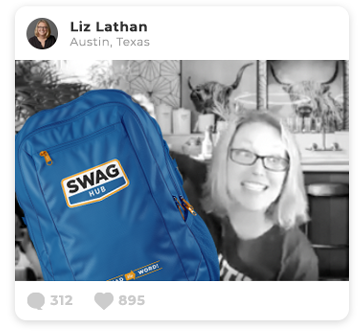 3. Spread the Word
Your customers and employees get the word out with an experience they will want to share.